18-19 de Febrero, 2021
Únase a nosotros para la Conferencia de Matrimonio en ICC este año, donde disfrutará del tiempo con su cónyuge, encontrará nueva inspiración para su vida juntos y se conectará con una comunidad de parejas para caminar a medida que crece su matrimonio. Ya sea que esté recién comprometido o que haya estado casado durante años, esta experiencia de dos días está diseñada para ayudarlo a descubrir el propósito, la pasión y la realización que Dios ha planeado para su matrimonio.
Por tanto, dejará el hombre a su padre y a su madre, y se unirá a su mujer, y los dos serán una sola carne. Efesios 5:31 NVI
Registro
¡Haga planes para registrarse para asistir en persona en un lugar cerca de usted!
Precio: $25 por pareja
¡Incluye admisión de la conferencia, comidas durante la conferencia y mucho más!
Si tiene alguna pregunta sobre el registro, comuníquese con nuestro equipo en events@iccenter.org
Tenga en cuenta que no todos los campus afileraran la Conferencia de Matrimonio de ICC.
En ICC, nunca queremos que las finanzas sean la razón para que usted no asista a una conferencia. Para solicitar una solicitud de beca para la Conferencia de Matrimonio de ICC, envíe un correo electrónico a events@iccenter.org
| | |
| --- | --- |
| 6:30pm | DOORS OPEN |
| 7:00pm | SESSION |
| | |
| | |
| --- | --- |
| 10:00am | DOORS OPEN |
| 10:30pm | SESSION |
| | |

Will childcare be provided?
Childcare will not be provided during the conference. Our hope is that this will be a time for you to "get away" and be free from distraction so you can receive all God has for you.
What should I bring?
You can come just as you are, but you are welcome to bring a Bible, notebook, and a pen.
I have already attended a marriage conference in the past, should I plan to go this year?
You can come just as you are, but you are welcome to bring a Bible, notebook, and a pen.
May I invite unchurched friends or friends who do not attend ICC to the conference?
Please do! The ICC Marriage Conference is designed for the couples of ICC and the people in their lives: friends, family, co-workers and neighbors.
Who is able to attend the ICC Marriage Conference?
Engaged or married couples of all ages are welcome. We design the conference to be applicable and enjoyable for couples in their 20's to their 90's.
Are refunds available if I am unable to attend?
Thank you for understanding that ICC Marriage Conference registration is non-transferable and non-refundable. In the event that you are unable to attend the conference in-person due to COVID-19, our team would be glad to process a refund for your registration.
Do I need to register?
Yes! We would love to know you are joining us this year for the conference. Space is limited, so we encourage you to register as soon as possible before we reach capacity.
Do I have to register now, or can I do it at the door?
The ICC Marriage Conference has reached capacity in the past. Therefore, we strongly encourage you to register early as we may not be able to offer same day registration.
Encuentra un Grupo Pequeño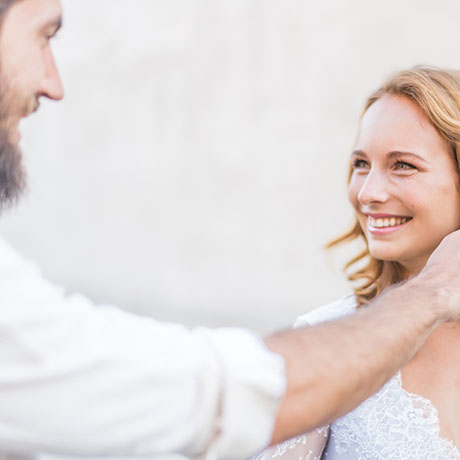 Getting connected to a Small Group is one of the best things you can do after ICC Marriage Conference.
Find a group that's right for you.